With more than 25 years of product engineering and development experience, Pan India Vibration Technic can bring forth a range of innovative vibratory equipment designed specifically for the agro and food industries dealing in the processing of salt, flour, spices, coffee, tea, etc., where hygiene is a prerequisite. As a manufacturer, wholesaler and exporter, our range of Gyro Screen, Inline Vibro Screen, Pharmaceutical Vibro Screen, Screw Conveyor, Vibro Screen, etc., has well-earned reputation for outstanding performance, service life and quality. Relying on our expertise, we use innovative strategies and ideas to build these systems that are suitable for processing various products not just in the food industry but across many others like oil, mineral, plastic, pharma, agro, chemical, etc., where solid-solid and solid-liquid separation are often required.
We use state-of-the-art to perfect designs of our products so that buyers have full confidence that the product purchased would cater to their expectations and application-specific needs. We even make deliveries on time by networking with certified transporters who have a strong foothold in the industry, thanks to their track record of timely services. Besides, our reputation of always quoting affordable product prices has also catapulted us to the forefront of industry standards.
Happy Clients Across These Sectors/ Application Areas
We extend the latest developments in the form of well-designed vibratory equipment to customers across these industries:
Abrasives Industry
Agro Industry
Chemical Industry
Food Industry
Metal Powder
Minerals Industry
Plastics Industry
Refractory
Rubber Industry, and many others
Our Advantages
Our range of Gyro Screen, Inline Vibro Screen, Pharmaceutical Vibro Screen, Screw Conveyor, Vibro Screen, etc., built at our own facility that houses a fabrication and sheet metal setup assures minimum disruption and downtime.
Being empowered by qualified and efficient team members, we can engineer products as per customers exact expectations.
Our standard and customized machines can work for long hours and deliver consistent performance, batch after batch.
Our Team
A team of successful engineers, technicians, production managers, quality controllers, researchers, sales & marketing professionals, etc., works together at our robust units with the goal of improving efficiencies across our work processes. Their assistance also helps us extend round the clock support to our customers and attain their complete satisfaction.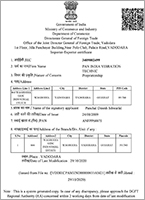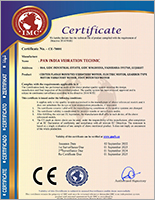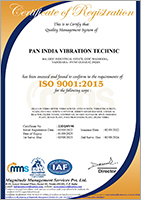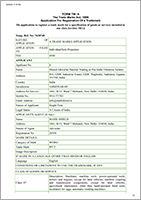 Read More